Unlock unparalleled efficiency with our internationally acclaimed POS system, tailored for restaurants, cafes, and retail sectors.
Key Features:
🌍 International Success: With operations in multiple countries, businesses globally acclaim Ambeego POS for its robustness and efficiency.
📱 User-Friendly Interface: We've crafted an experience that's intuitive and touchscreen-optimized, ensuring quick staff onboarding and hassle-free usage.
⚡ Rapid & Resilient Checkout: Even without internet, our system stands strong. Experience seamless offline transactions, and let them sync once you're back online.
🔍 Adaptable Across Platforms: From Linux to iOS, our system is universally compatible, ensuring your business is always up and running.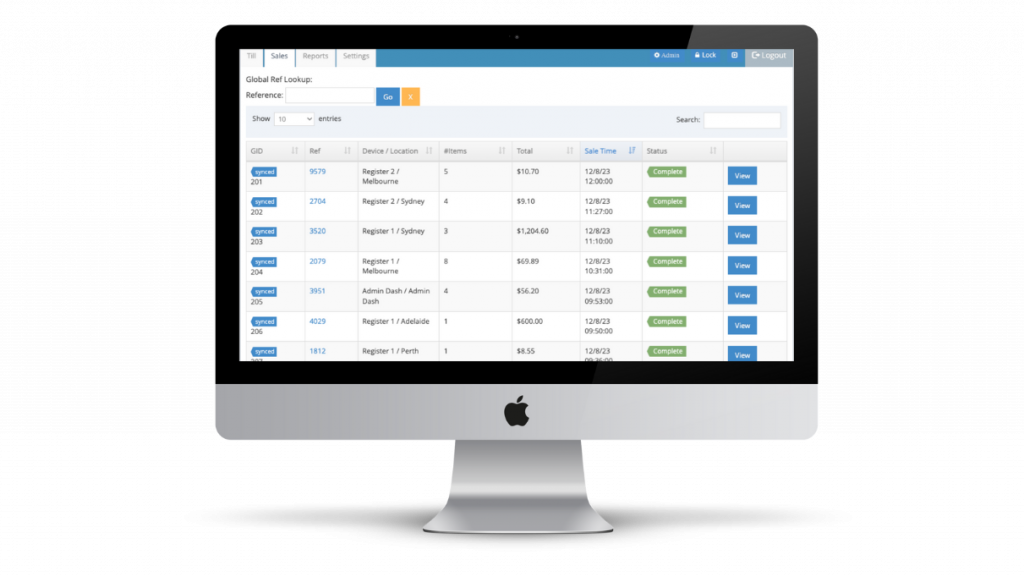 Integration, Security, and Cloud Advantages:
🌐 BYOD (Bring Your Own Device) Support: Why invest in new hardware when you can use what you have? If it has a browser, it works with Ambeego.
💳 Integrated Tyro EFTPOS: Speed and security are paramount. Improve transaction velocity and give your customers a seamless experience.
☁️ The Cloud Advantage: Having your data in the cloud means:

Safety: Hardware malfunctions won't result in data loss.
Scalability: As your business grows, so does your cloud capacity, without hefty investments.
Remote Access: Monitor, analyze, and make decisions from anywhere in the world.
Management on the Go:
In today's fast-paced world, mobility is crucial. With Ambeego POS:
Real-time Inventory: Stay informed about stock levels, wherever you are.
Client Communication: Reach out to customers, promote deals, and get feedback, all remotely.
Why is a Cloud-Based POS the Future?
Universal Access: Manage sales, inventory, and customers from any device, anywhere.
Reduced Costs: Eliminate expenses on physical servers, IT personnel, and maintenance.
Instant Updates: Receive feature upgrades and security patches in real-time without any downtime.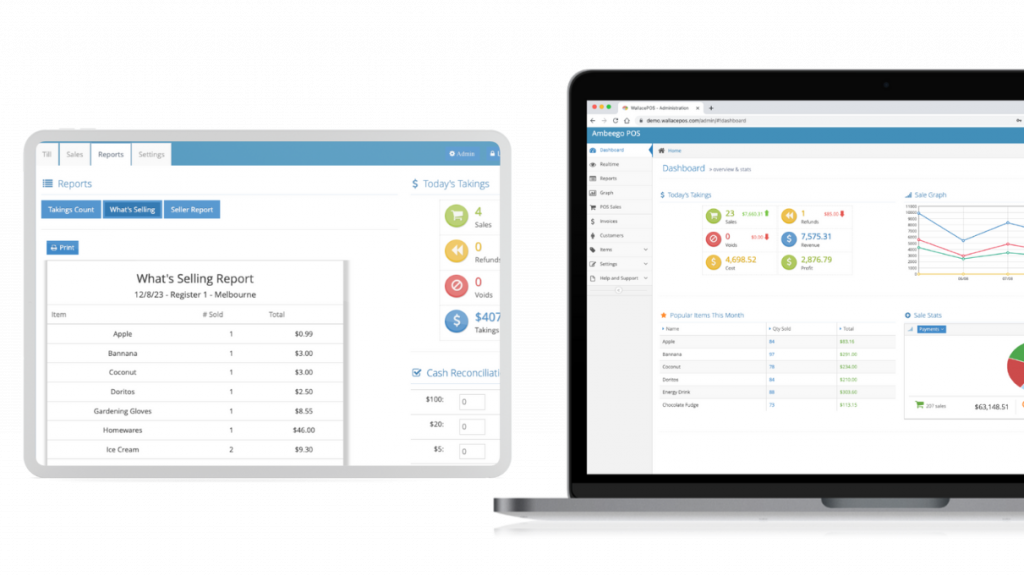 Why should you switch (NOW)?
📈 Green Grocers: From Corner Store to Chain Store
Green Grocers, a local vegetable and fruit seller, primarily relied on handwritten bills and manual stock keeping. Upon integrating a modern POS system, they were not only able to speed up their checkout process but also maintain real-time inventory management. The POS also provided insights into their best-selling items and peak sales hours, allowing them to optimize staffing and inventory procurement. Within a year, their sales had increased by 15%, and they had opened two more stores in neighboring localities.
🌐 Eat & Enjoy: Streamlining Operations with POS
Eat & Enjoy, a popular dine-in restaurant, struggled with long wait times during peak hours, often leading to lost customers. By integrating a comprehensive POS system, they could seamlessly coordinate between the kitchen and the serving staff. Orders placed were instantly relayed to the kitchen, reducing wait times. Additionally, the POS offered insights into the most-ordered dishes, helping them redesign the menu to cater to customer preferences. The outcome was a 20% increase in daily customers and enhanced diner satisfaction.
---
Testimonials
"Ambeego POS transformed our operations. We've never felt more in control."

Linda M., CEO of FreskaFoods Inc.
---
Join our community of satisfied clients. Streamline your operations effortlessly with Ambeego POS.
Are you ready to revolutionize your business operations? Dive into the Ambeego experience.
Interetsed? Contact Us